30/08/2021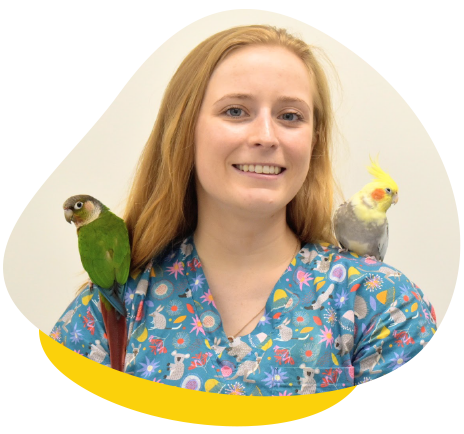 Meet Vet Nurse Cassidie
Bachelor of Veterinary Technology (Hons)
I have always wanted to work in the industry of vet and vet nursing and when I started at uni I found my passion for avian and exotics and have never looked back. I'm from a cold, country town, so really enjoy being closer to the big cities and the warmth of QLD.
Hobbies and Interests
Outside of work, I love spending time hanging out and training with my birds, I also enjoy binge watching my favourite TV shows and window shopping in big shopping centres.
Owned Pets
I am a proud pet parent to two feathered friends, a 4-year-old Cockatiel called Asher and a 2-year-old Green Cheek Conure called Joey.