09/11/2021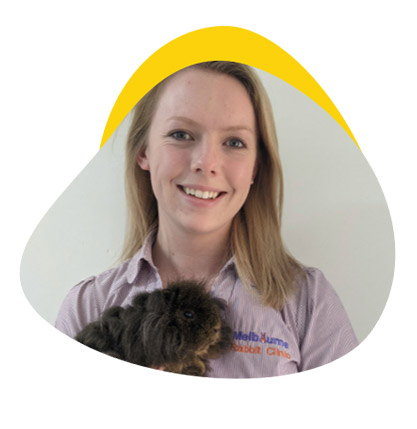 Practice Manager, Evana
Born and raised in Bendigo, Evana is the youngest of 3 siblings. She spent almost every school holiday break at her Grandparent's farm in Northern Country Victoria. Her favourite part was always spending time with the working dogs, helping with the livestock, and fishing at the river, so naturally, she developed a love for animals.
After finishing year 12 in 2014, Evana enrolled to complete a Certificate III & IV in Veterinary Nursing. However, Evana was unable to secure placement despite applying at several clinics throughout Victoria. Unable to complete her vet nursing studies, she explored and worked in various industries, including managing a gym while completing a Certificate IV in Personal Training. Evana also gained employment at Melbourne's only female-only powerlifting gym, but in 2020, an opportunity arose for her at Melbourne Rabbit Clinic, and she fell in love with the veterinary industry all over again.
It didn't take long for Evana to go from a passionate kennel hand to practice manager. Now that she is employed within the vet industry, she is to complete her vet nursing qualifications.
Hobbies and Interests
Evana enjoys Powerlifting. In 2014, she discovered she liked lifting heavy and started training and participating in powerlifting completitions. She is also a keen hockey player and has been in the game for 13 years.
Owned Pets
Evana is a proud pet parent to two felines, Dexter and Charlie.