09/11/2021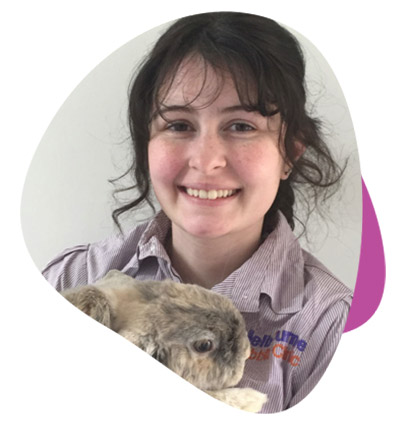 Shayne has grown up always knowing she wanted to work with animals, and as such, she has completed a Bachelor of Animal and Veterinary Bioscience and is currently completing a Bachelor of Veterinary Nursing.
Shayne has a keen interest in exotic animals and owns 4 rabbits at home along with a Border Collie.
Shayne's four rabbits are named Eevee, Beanie, Ollie and Bluebell who love nothing more than chilling out watching netflix with Shayne.