29/11/2021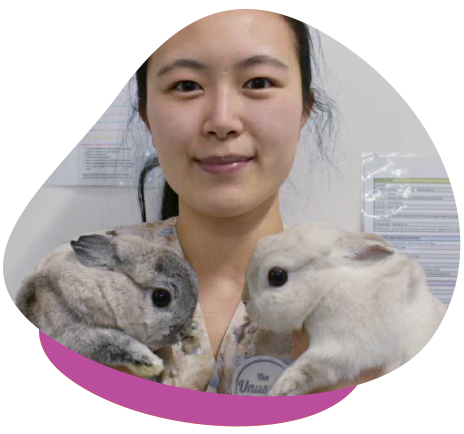 Dr Sharon Tsim
Bachelor of Science (BSc), Doctor of Veterinary Medicine (DVM)
When I was a kid, I loved watching National Geographic and I was very fascinated with all kinds of animals. Since then, I have decided to become a vet so that I can be surrounded by animals every day.
After having my very first pet, which is a rabbit, I have found out how affectionate and intelligent they are. I think it doesn't matter the size or shape of the animals, they all deserve the best care and love. This is the reason I want to become an exotic vet, so I can help to treat all the unusual pets.
Hobbies and Interests
I love hiking, playing board games with friends, spending time with my rabbits and cats, and also teaching them some little tricks.
Owned Pets
I share my home with two rabbits (Cookie and Creamy) and two cats (Donut and Puffy), but more to come…