29/11/2021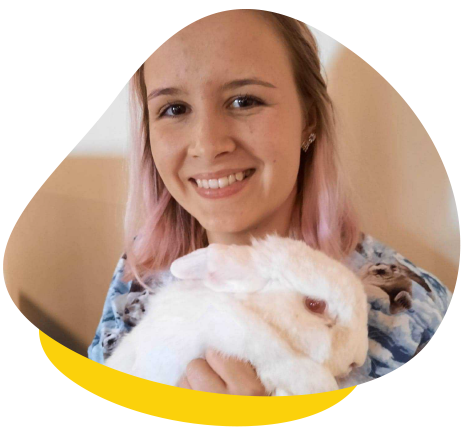 Vet Nurse Zoe
Certificate IV in Veterinary Nursing
I am a Veterinary Nurse with a passion for learning everything there is to know about the animal world. I began my career working with dogs and cats while keeping a keen eye and interest in the world of exotics medicine. I am overjoyed to have the opportunity to learn more every day by working with an interesting and exciting variety of animals. My love for working with animals is built on a foundation of interest and understanding of the fact that every animal has a unique history, experience, and story that informs its health and behaviour today.
Hobbies and Interests
I enjoy reading, gardening, dog training, art, and spending time with my friends and family.
Owned Pets
I have enjoyed the company of many pets in my life, including a small herd of guinea pigs, a rabbit, a cat, three dogs, a fish, and chickens! Currently, I have two sweet dogs at home, Jack and Jamie.