05/07/2021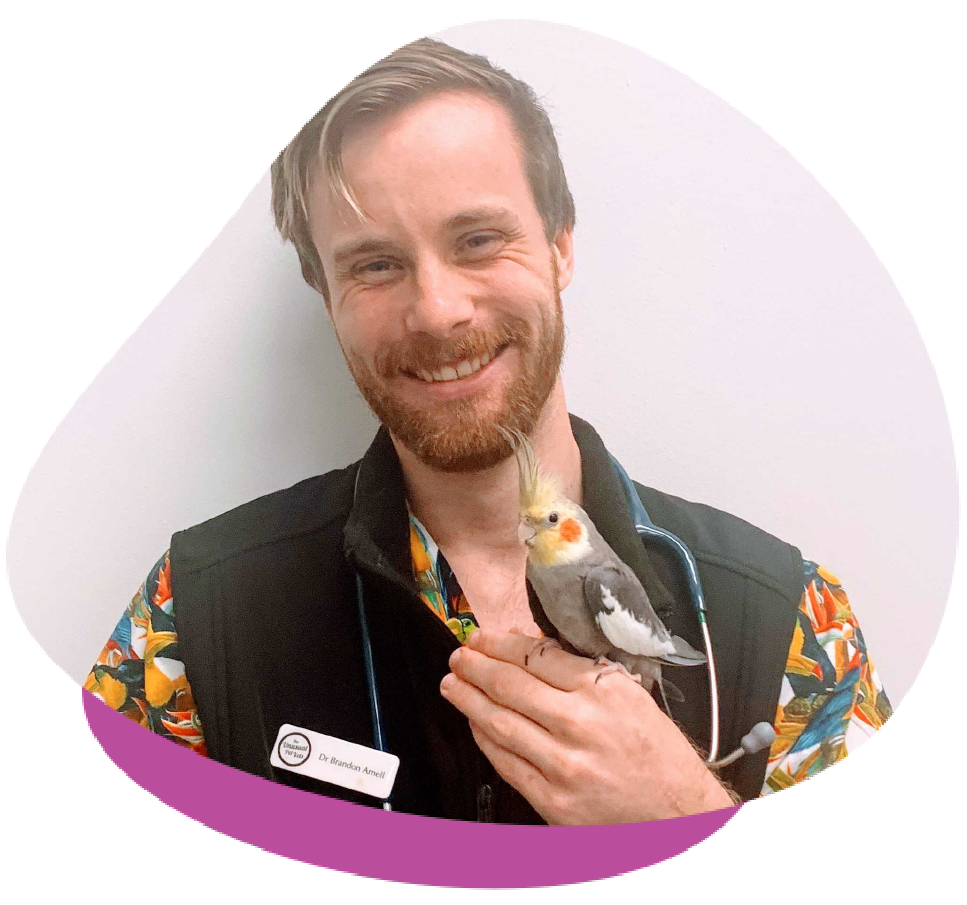 Dr Brandon Arnell
BSc (Veterinary Medicine), DVM (Doctorate of Veterinary Medicine)
Dr Brandon graduated from university in 2020 and immediately commenced his career with us at UPV Murdoch. He always knew that he wanted to work with exotic animals and enjoys seeing all the unusual critters but has a soft spot for birds and a passion for promoting the industry's best avian medicine and welfare.
His love of birds started as a child and blossomed when he began volunteering at wildlife centres working with various Australian native species.
Dr Brandon has been playing ice hockey since 2013 and loves the fast-paced sport. When he's not on the ice, he can be found spending time and catching up with his close-knit family. He volunteers as much time as possible to a few wildlife groups/rescues and enjoys educating the community about wildlife conservation and rehabilitation. Travelling is something else that Dr Bradon enjoys, and he often chooses his destination around a species of bird he wants to see in the wild.
Growing up, Dr Brandon has always been around exotic animals, including birds, reptiles, rabbits, and fish. He is currently the proud pet parent to two canine companions called Alice and Rosa, and two feline friends called Salem and Genie. There are also regular foster animals coming through the door.