09/11/2021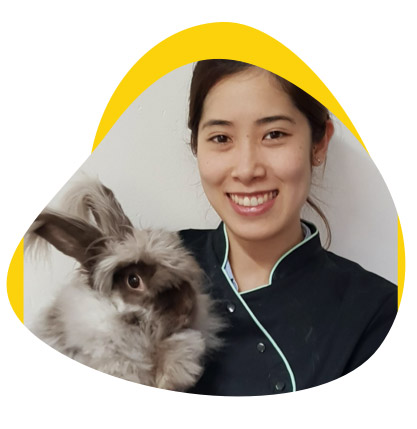 Dr Cathy Wong
BVSc (Hons)
Dr Cathy Wong grew up in Hong Kong with a plethora of pocket pets including hamsters, chinchillas, and rabbits which consolidated her interest in small mammals. She graduated from the University of Queensland in 2013 and has since moved away from the rabbit-less state so that she could work with a wider range of exotic animals. She started her first job as a new graduate in central NSW, where she happens to be one of the very few vets who is keen to look after rabbits and guinea pigs. She then moved to Melbourne to pursue a more small animal and pocket pet focused career, ended up catching the "Melbourne bug" and getting hooked on coffee.
Hobbies and Interests
Dr Cathy is a self-confessed food nerd who also enjoys roller skating and aerial hoop.
Owned Pets
Cathy is a proud pet parent to Simba and Coco, the yappy chihuahua duo.