Intelligent. Curious. Loyal. While many people may automatically think of a dog when they hear these pet qualities, don't forget about mice and rats! These tiny cuties generally require straightforward care and can make wonderful pets for dedicated owners.
Our blogs aim to teach and share important details on how to keep your pet rat or mouse happy and healthy. From questions like 'Why is my rat sneezing?' to topics covering rat respiratory disease and more, our goal is to equip you with as much helpful information as possible to make you a successful pet rat or mouse owner.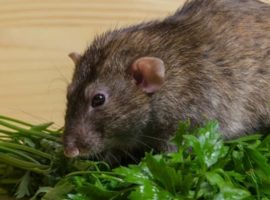 22/02/2021
Rat Feeding Guide
Proper nutrition is very important in rats and can help prevent against multiple diseases, such as heart disease, liver disease, and tumor formation. As rats are known to be very selective in their ea...