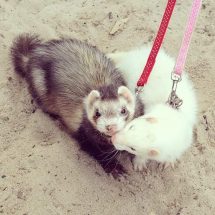 Ferret Enrichment Ideas (11 Ways to Keep Your Pet Busy)
07/24/2019
Ferrets are incredibly playful creatures, but they're also very intelligent (and mischievous)! It's important to find ways to stimulate your ferret both mentally and physically, while making sure that they're safe from harm.Your ferret may sleep for up to 18 hours each day, but once they're awake they'll be ready to bounce off the walls, steal yo...
Desexing in Ferrets
06/17/2019
Sterilisation is the term commonly used for when pets have a surgery to remove part of their reproductive tract, making them unable to breed. Whilst most cats and dogs are sterilized, the procedure is often overlooked in small pet mammals, such as rabbits, guinea pigs, ferrets and rats. This handout discusses the advantages and disadvantages of desexing ...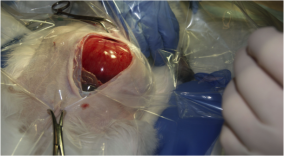 The rabbit moulting season is upon us!
03/29/2019
Attention Rabbit owners! 🐰The rabbit moulting season has been non stop this last few months, which means that your rabbit could be ingesting fur each time they groom themselves or their friends. The most common cause of a bloat (gastric dilation) in rabbits is due to a gastrointestinal obstruction such as a trichobezoar, also known as a pellet of compre...
Exotic Medicine for Vet Nurses Education Night
02/14/2019
The Unusual Pet Vets Balcatta and Murdoch clinics are proudly hosting a night of educational talks by a number of our staff in Perth on April 16th 2019. A range of topics will be discussed including: - Dr James Haberfield speaking on nutrition for exotics - Dr Kelly Giles speaking on triaging exotics - Dr Maren Beeston speaking on wing and nail clipping -...
Our oldest surgical patient yet! 70 years old!
01/12/2019
Everyone please meet Herbert, a very special patient who was born in the late 1940s, making Herbert 70 years old!!He came in after an accident caused him to break his leg. After being stabilised in hospital he underwent surgery with Dr James and nurse Jess to repair his nasty fracture. The surgery went well and he is heading home to rest up. We wish Herber...