05/11/2021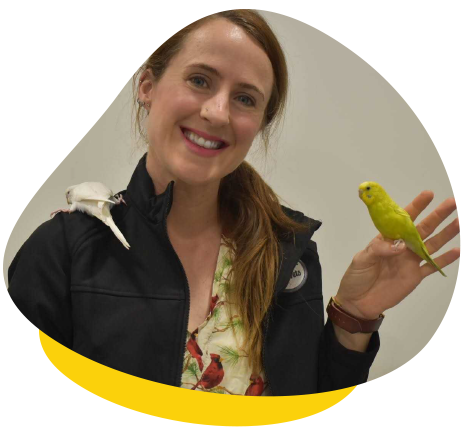 Vet Nurse Yolande
Veterinary Technician
Yolande first knew that she loved exotic animals when she spent a month volunteering in Zimbabwe at a wildlife orphanage looking after their reptiles and native birds. She has also spent time volunteering at Australia Zoo and Currumbin Sanctuary where her love of birds and reptiles grew.
As a newly graduated veterinary technician, Yolande is really excited to build on her medical skills in treating exotic pets.
Hobbies and Interests
Outside of work, Yolande enjoys Latin Dancing!
Owned Pets
Yolande is a proud pet parent to a Cocker Spaniel X named Sullivan and a feline friend called Kitty Meow.