06/08/2021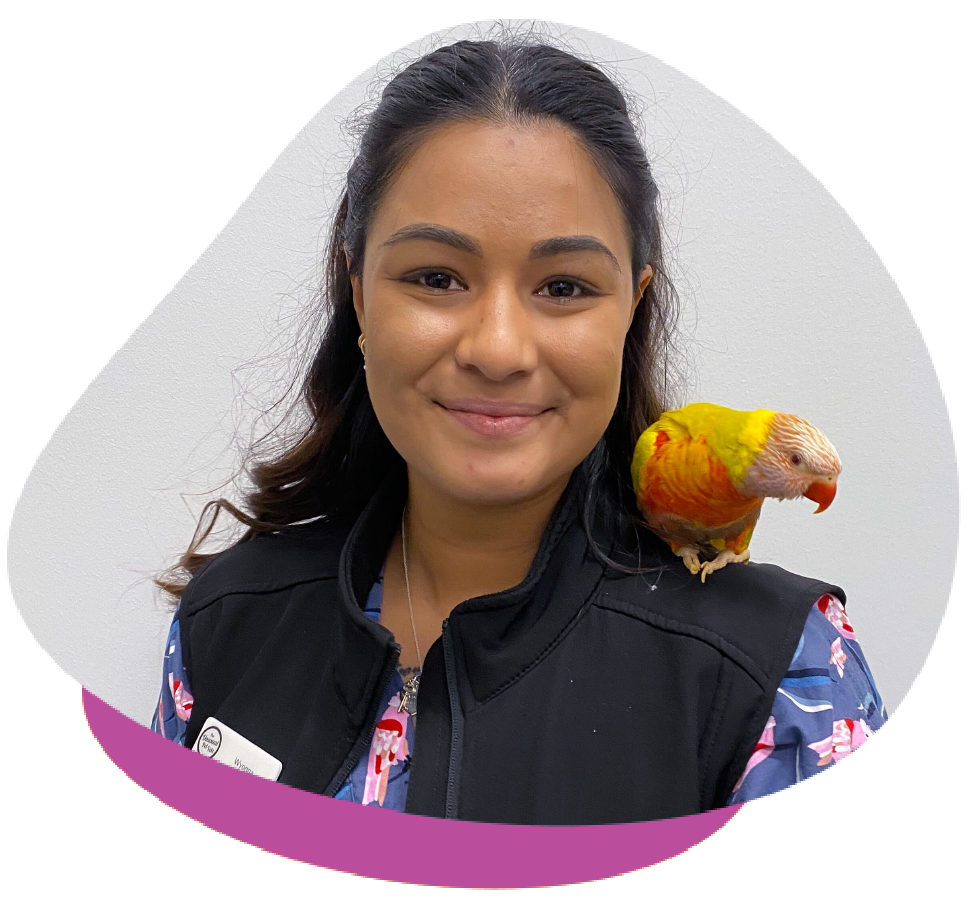 Meet Wyonna, Registered Veterinary Nurse
I always wanted to be a vet growing up and discovered that being a vet nurse and caring for animals was where I was supposed to be. I have always loved exotic animals, especially since growing up around so many and owning some myself.
After finishing my studies and starting my career in small dog and cat practice, I later realised I enjoyed surgical procedures and had a particular interest in the anatomy of exotic pets. This eventually led me to start my nursing journey for the unusual pets. I love seeing and caring for all the animals that come through the Unusual Pet Vets, but I have a real soft spot for birds and enjoy working with reptiles and amphibians.
You will find me catching up with friends over a coffee, hiking with my dog, or getting creative drawing and doing art pieces in my spare time. I do reformer pilates classes in my downtime and love taking road trips and being around nature and wildlife.
I grew up having dwarf lops, lots of birds, and koi fish. Now my little home includes my unusually small Siberian Husky called Mazikeen and my Grey Cockatiel named Crystal, both boys I adopted and gave them a forever home.
Qualifications:
Certificate IV in Veterinary Nursing (since 2019)