08/09/2018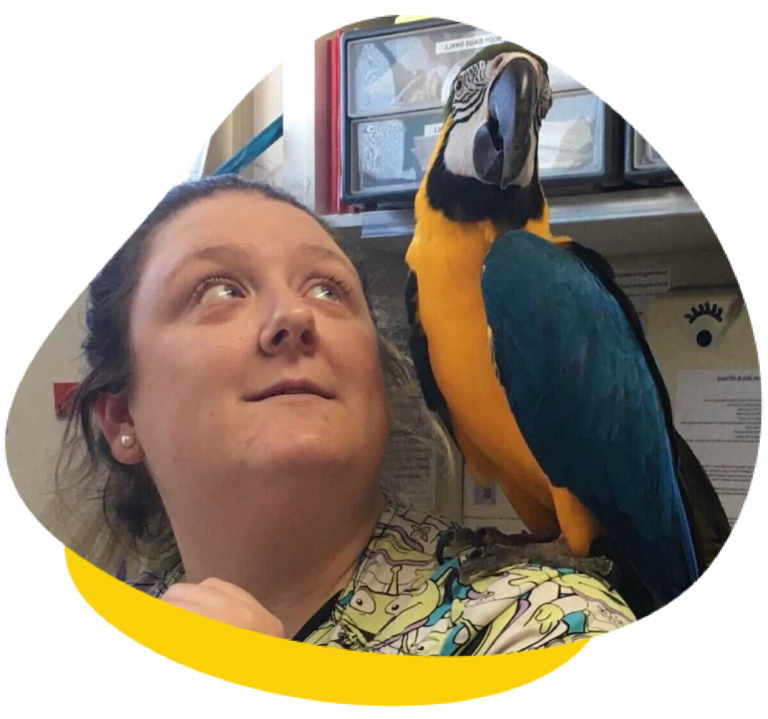 Meet Veterinary Nurse Jen
After a career change in my mid-twenties, I studied my Cert IV in Veterinary Nursing at AVT. Just before I qualified, I was lucky enough to get a position as a Kennel hand at The Unusual Pet Vets and transitioned into a veterinary nurse once qualified. I then went straight into my Advanced Programme in Veterinary Nursing of Exotic Species (Avian, Herpetology, Mammal and Wildlife) and Diploma of Veterinary Nursing of Zoological Species through City and Guilds. In 2021 I am looking at studying my Diploma in Herpetology.
I have a keen interest for indoor plants and dehydrating yummy treats for my bunnies and birds, which is how I spend some of my time when im not at work.
My home is full of pets! I have two amazing, house-trained bunnies called Molly and Daisy; one lovely Labrador called Winston. I recently acquired three cockatiels named Willow, Pippin and Sparky plus I have numerous hand reared baby bunnies!
Qualifications:
Certificate IV in Veterinary Nursing, Advanced Programme in Veterinary Nursing of Exotic Species (Avian, Herpetology, Mammal and Wildlife), Diploma of Veterinary Nursing of Zoological Species