Marshall Bed Bug Play Centre
The Marshall Bed Bug Play Centre is a favourite of staff ferrets Verity and Khoshe...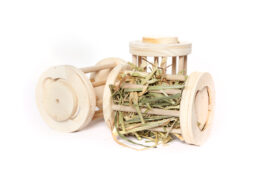 Little PAWS Hay Roller
Hay roller: A great way to provide food-related enrichment for your rabbit or guin...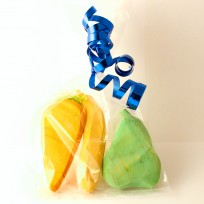 Little PAWS Chews
Does your rabbit and guinea pig like to chew and nibble on cage sides and electric...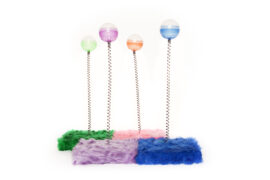 Little PAWS Bunny Bopper
Bunny Bopper: This fun toy will keep your rabbit occupied for hours! Fill the b...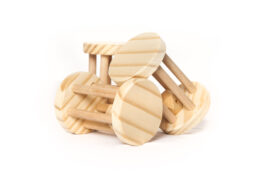 Little PAWS Rattles
Does your rabbit love to toss his or her food bowl around? If so, this rattle made...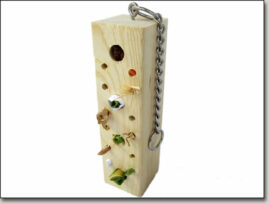 Swiss Cheese Forage – Small
A solid but chewably rough block of wood with an abundance of holes for your parro...
Holey Cube – 1 pack of 4 cubes
A super foot toy for the medium to large birds such as Galahs, Amazons or Macaws. ...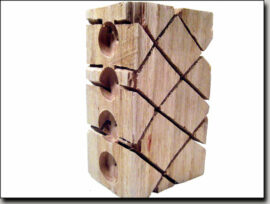 Crazy Block
A durable wooden parrot toy for big chewers! Introducing the Crazy Block! This ...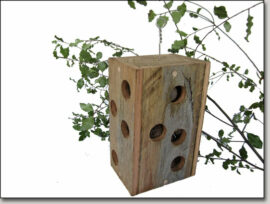 Choc "a" Block – Large
A box constructed from weathered Eucalyptus with wood pins, with holes drilled in ...